Qu'est-ce qu'une démangeaison et comment se développe-t-elle ?
An itch is a tingling sensation which makes us want to scratch. That sensation is generally localised (i.e. on a specific part of our body such as our calves) but can be generalised too (i.e. all over the body).
When something irritates our skin it disturbs skin's protective barrier. Our skin cells release histamine and the receptors in our skin send a message to our brain that encourages us to scratch.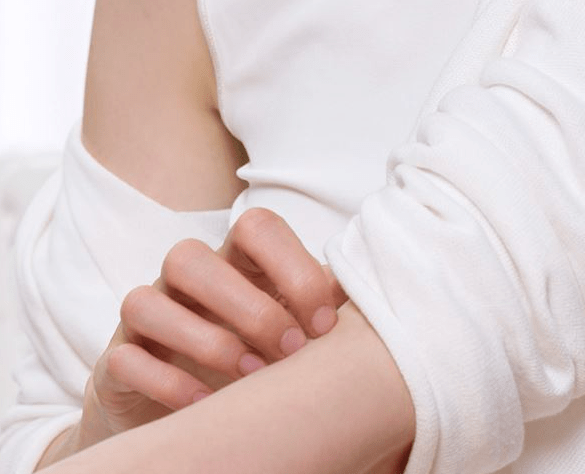 Se gratter fréquemment peut exacerber les démangeaisons
Lorsque la peau est sèche, sa barrière protectrice ne dispose plus de l'humidité et des lipides dont elle a besoin pour fonctionner efficacement, et elle est davantage sujette aux irritants externes qui peuvent donner lieu à des démangeaisons.

Se gratter est une réaction naturelle et peut soulager temporairement, mais cela peut également exacerber les démangeaisons. Le fait de se gratter peut abîmer la peau, car celle-ci s'épaissit et envoie davantage de messages au cerveau, et le cycle des démangeaisons commence.

Un grattage excessif peut également abîmer la peau et lorsque c'est le cas, celle-ci ne parvient plus à jouer son rôle de barrière, ce qui la rend ainsi que l'ensemble du corps plus sujette aux infections. Étant donné ces éléments, il est donc important de prendre les démangeaisons cutanées au sérieux et d'en prendre soin dès qu'elles se manifestent.